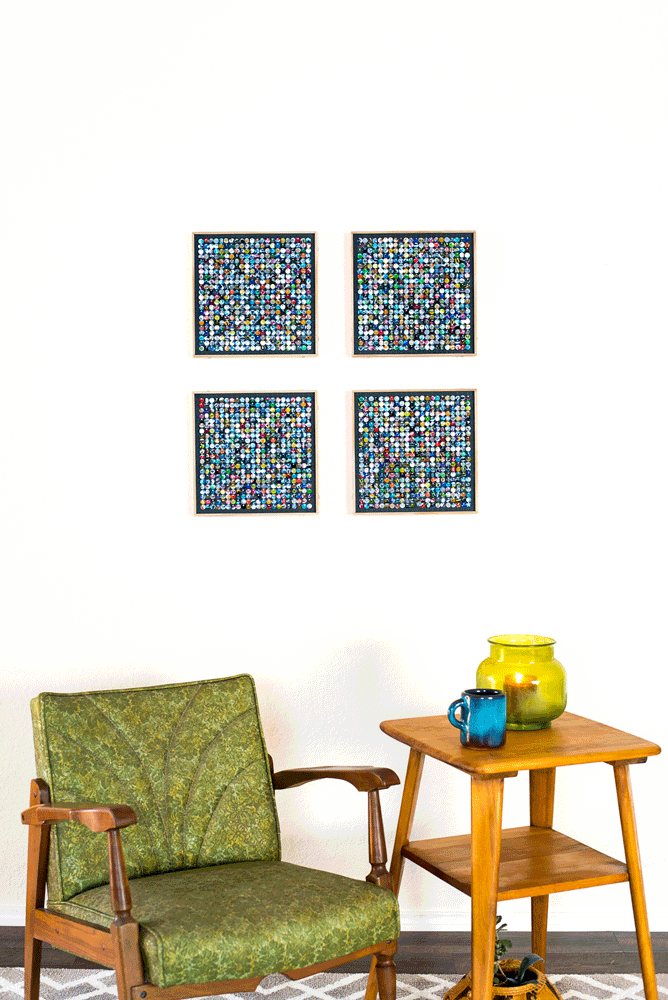 12"x12" Moving Mosaic
12"x12" eco-folk art by Hannah+Nemo.
Half-inch diameter, hole punched discs from aluminum cans, mounted to grey painted plywood with steel nails. Gap allows discs to move freely on nails with air current or vibrations. Random assortment of graphics found on cans. Rustic, raw wood frame with exposed metal screws. D-rings and wire for hanging and information sticker on back.

Each piece is one of a kind - disc assortment will vary. Any irregularities are by design and are considered enhancements, not to be viewed as flaws. Colors may appear differently on different screens.